With ShellSeo discover the professional Seo writing services!
Our Blog writing Service help you to engage new customers 
To get your business recognized online is  simply having a unique and fresh content for your blog that address directly to your business's onlooker.We provide effective and influential Blogs that are well written in a unique manner that maintains the reader's attention and help to increase your mass of  visitors.

 A good Blog writing is an art in itself which requires a lot of effort and comprehensive research.


 Adding and updating distinct content to your blog will not only increase user involvement but definitely add credibility to your work.


 It is vitally important to understand client needs and their unique demands.
ShellSeo have Blog and Content writing experts who are professional and experienced at tackling the blog writing needs of different customers in a right manner.Our professional Seo writing services and different packages are designed to satisfy your particular content needs according to your budget.
| Word Count | Price | Buy Now |
| --- | --- | --- |
| 250-300 words | $10.99 | |
| 350-500 words | $11.99 | |
| 550-600 words | $12.99 | |
| 650-700 words | $13.99 | |
| 750-800 words | $14.99 | |
Our main goal is to develop strong business relationship with our clients.We have experienced writing professionals come from different backgrounds with full knowledge and experience of writing in all fields of life.It is already proven that a quality content improves the results of all the marketing activities.
Our experts help in your blog writing needs to ensure the reader interest and involvement at the same time.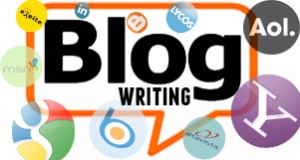 Contact us if you have any questions about our package.Let enjoy our professional Seo writing service to maintain your website rankings on Google.
Click Here! to Contact us